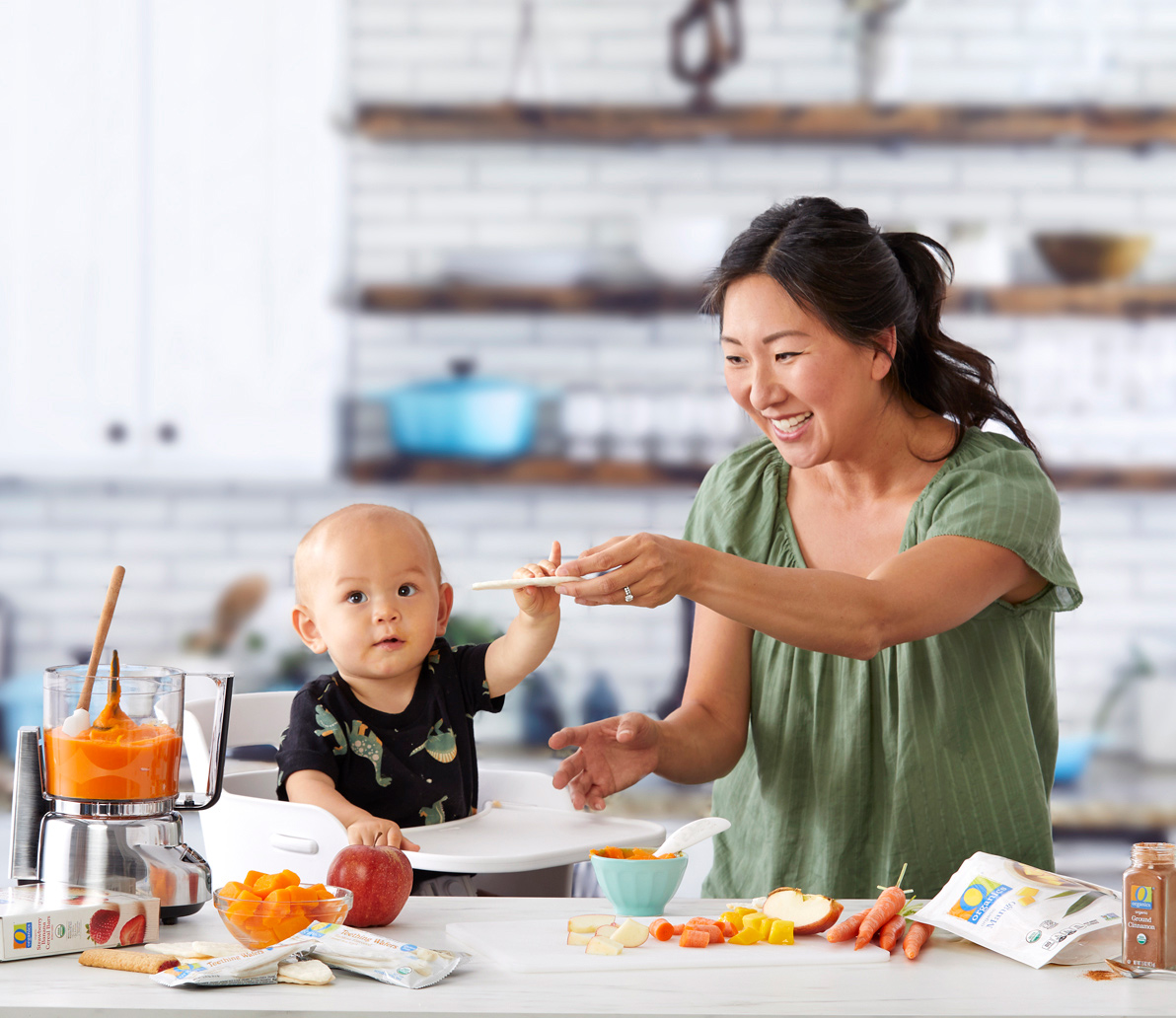 Fun with Food
Have some fun while introducing new flavors and exploring food groups with O Organics. Choose from ready to eat snacks like puffs and teething wafers or blend your favorite fruits and veggies to make a tasty puree.
With O Organics, you know what you feed our family is good because all O Organics products are USDA Certified Organic and always non-GMO.
On the Go Baby Checklist

Keep a diaper bag packed with the right essentials for you and your little one when you're on the go! Shop all these baby must-haves and be prepared with everything you'll need and use!
Diapers
Baby Wipes
Diaper Rash Cream
Baby Lotion
Baby Oil
Formula or Milk
Snacks